Welcome!
Who is God? God is love, power, and splendor and God is a mystery. His ways are far beyond us, but He still reaches out to us. God is infinite yet intimate, three yet one, all knowing yet all-forgiving.
The Orangevale Seventh-day Adventist Church is a place where the hearts are always open, where you will encounter Biblical truths and wrestle with questions in a safe and welcoming community. Come join in what is happening at Orangevale!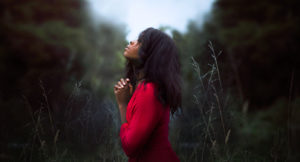 Sermons
Worship
Our Pastor
"
Of all powers, love is the most powerful and the most powerless. It is the most powerful because it alone can conquer that final and most impregnable stronghold which is the human heart. It is most powerless because it can do nothing except by consent
"
– Frederick Buechner
Jesus become human to save us. Through him our helper, advocate and redeemer we can begin again. He is preparing heaven for us and will return to take us there.
Lead

ership
Want To Worship with Us?
We invite anyone and everyone to attend our Sabbath Gatherings
Saturday: Bible Study @ 9:30 am for ages birth through adult
Streaming and On Site 11:00am (Service)

Office hours: please check the current bulletin that can be found in the 'News' section above.